Latest topics
»
Introducing: Your staff
by
keo
Sun Apr 22, 2018 9:48 pm
»
RRA tourney 2
by
rob3a123
Wed Apr 04, 2018 7:35 am
»
The Gauntlet ( Instant Rank Up )
by
Drace
Tue Apr 03, 2018 4:44 pm
»
Altergeist Deck help
by
Lelouch Lamperouge
Mon Apr 02, 2018 1:00 pm
»
Ulquiorra Cifer's GFX Boutique
by
@Daniel8503
Sun Apr 01, 2018 6:20 pm
»
Recruiting Spree
by
@Daniel8503
Fri Mar 30, 2018 2:42 pm
»
Winner of RRA Welcome Back Tourney
by
Boo's Bitch
Thu Mar 29, 2018 1:13 pm
»
Tournament
by
Lexi Belle
Wed Mar 28, 2018 7:52 pm
»
recruiting rewards
by
Boo's Bitch
Wed Mar 28, 2018 3:20 pm
»
Dorms and what they are
by
Lexi Belle
Tue Mar 27, 2018 9:21 am
»
Daniel8503
by
Boo's Bitch
Mon Mar 26, 2018 8:34 pm
»
Staff Applications
by
Lexi Belle
Mon Mar 26, 2018 6:32 pm
»
Howdy RRA!
by
@Daniel8503
Mon Mar 26, 2018 6:20 pm
»
How Ranking Up Works
by
Lexi Belle
Mon Mar 26, 2018 11:43 am
»
RRA's New Official Ranking System
by
Drace
Sun Mar 25, 2018 9:28 pm
»
Another RRA Tourney
by
Boo's Bitch
Sun Mar 25, 2018 8:27 pm

Today marks the day of the official RRA Ranked mode being released.
Anything is allowed in ranked mode as long as it complies with the newest official TCG banlist.

To make things fairer, I have made a tier list of the META decks currently, using evidence of these decks actually topping in regional's:

Tier 1 - K=10
1. Zodiacs
2. ABC
3. Blue Eyes
4. Metalfoes – Majispectre and Kozmos

Tier 2 - K=15
1. PK Fire – Speedroid, Infernoids and Hero's
2. Hero's – Frogs
3. Mermails – Frogs
4. Zombie Lightsworn
5. Shaddoll Trains

Tier 3 - K=20
1. Kozmos – Fire King
2. Dark Magician
3. D/D/D
4. Barrier Statues
5. Cyber Herald
6. Star Seraph Rituals

Tier 4 - K=25
1. Qliphorts
2. Performal Magicians
3. Monarchs
4. Palezoic – Palzoic and Frogs
5. Tellarknights
6. PK Speedroid

Each tier has been assigned its own K value. But what is a K value? The K value for these decks means how much your rating will go up/down. A lower K value means you will gain less ELO points (rating) for winning and will lose more ELO points if you lose the duel, especially against a low tier deck. Therefore all the META decks have low K values.

We will be using this website to alter your ELO: http://www.3dkingdoms.com/chess/elo.htm
The K value will be decided using this:

40±((K1+k2)/2)
where K1 is the K for the first Deck and K2 is the K for the second deck.
It uses a ± because if the person with the higher K value wins, you do 40-((K1+k2)/2) but if a the person with a lower K value wins you do 40+((K1+k2)/2)

Each tier has its own K value:
• Tier 1 K=10

• Tier 2 K=15

• Tier 3 K=20

• Tier 4 K=25

For every other deck, the default K value will be used which is 40, unless you believe the deck deserves a different value, in which case a member of staff will review you deck and see if it deserves a lower or higher K value.
Maximum and Minimum K value after a K value has been calculated using 40±((K1+k2)/2) will be 70(max) and 10(min)
Ranked mode can only be carried out in a match, no singles and everyone starts off at 1200 ranked points. WINNER WILL TAKE A SPECIFIED AMOUNT OF THE LOSERS POINTS... BEWARE...

Rewards will be given out at the end of every season, which will be whenever a new banlist comes out. There are no other rewards, nothing for playing matches, however the rewards at the end of every season will be very big and well worth playing.

Good Luck everyone!
So uh do you want us to post when we do ranked matches or?
_________________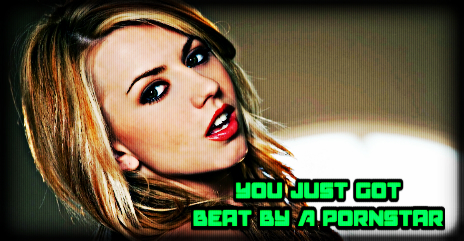 Member




Posts

: 80


Raptor Points

: 430


Join date

: 2015-11-12


Location

: Bottom ;)



Lexi Belle wrote:So uh do you want us to post when we do ranked matches or?
You don't need to, but I need drace to add ELO points on everyone's profile, and have screenshots ready to confirm your win, remembering the decks both parties used.
After some tests, the K formula is a unbalanced and unhealthy for ranked mode, therefore i am changing the K formula;

K= 80± (k1-k2)
where K is the K constant for the duel, k1 is higher K value and k2 is the lower k value.

Either + or - depending on who won, if the person with the lower k value won(higher tier deck) then subtract and if the person with higher K won then add.

Also changing the K value for each tier, bringing it to t1=20, t2=20, t3=30 t4=40
Any other deck will have a K value of 60.
Member




Posts

: 30


Raptor Points

: 76


Join date

: 2015-09-29





Similar topics
---
Permissions in this forum:
You
cannot
reply to topics in this forum